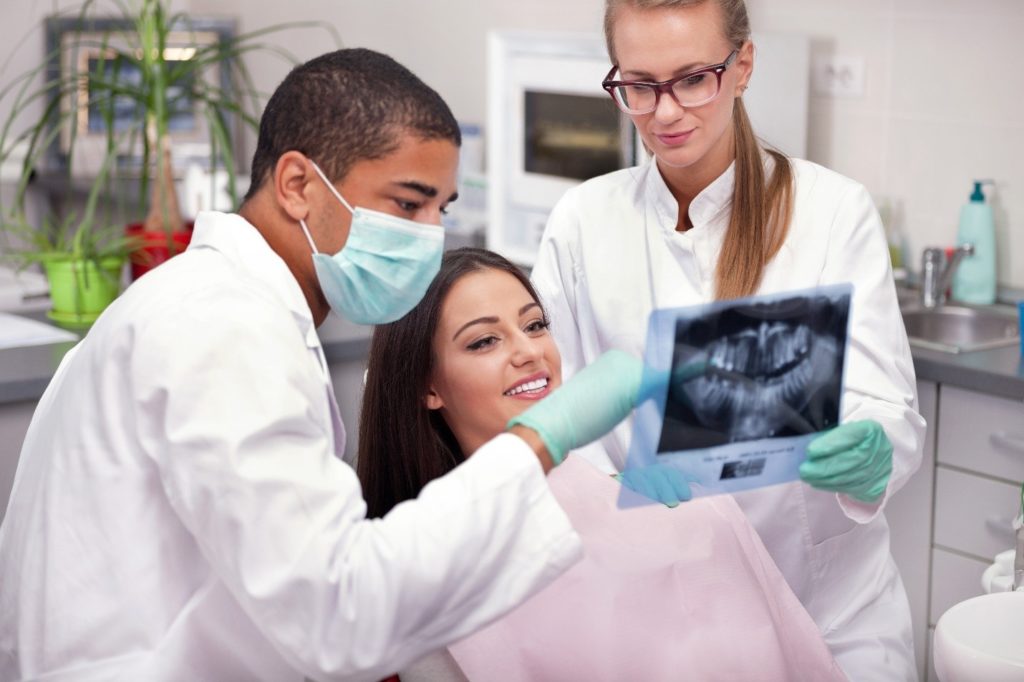 Dental implants are artificial tooth roots that provide a strong foundation for replacement teeth, offering a durable and natural-looking solution for missing teeth. Proper preparation before implant placement is crucial to achieve the best post-op results. Understanding these procedures will help you make informed decisions and ensure the long-term success of your dental implant journey. Keep reading as we delve into the three key treatments that may be necessary before undergoing dental implant placement.
#1: Dental Bone Grafting
Osseointegration is a crucial process where a dental implant integrates with the jawbone, establishing a secure and durable base for a replacement tooth. It is vital for the sustained success of dental implants. Following tooth loss, diminished jawbone density can impede proper osseointegration, potentially leading to implant complications.
Optimal jawbone density is vital for the success of dental implants, and timely intervention is key to preventing further deterioration. In cases where the jawbone is insufficient, a bone graft may be required to augment the area with additional bone material, sourced either from the patient or a synthetic alternative. This strengthens the jawbone and provides adequate support for implants.
#2: Sinus Lifts
A sinus lift is a surgical procedure performed to enhance the bone structure between the sinus cavity and jawbone, allowing for the placement of molars or premolars in the upper jaw. This treatment becomes necessary when a patient has an enlarged sinus that reduces the height of the jawbone, making it challenging to support dental implants. By performing a sinus lift, the jawbone's density is improved, ensuring a solid foundation for successful implant placement.
#3: Tooth Extractions
Prior to dental implant placement, tooth extractions are often necessary, particularly for severely damaged or infected teeth that require replacement. In cases where multiple teeth need to be replaced, the removal of healthy teeth obstructing restorations may be required. The complexity of tooth extraction procedures varies based on individual circumstances, ranging from simple to surgical techniques.
It is common and beneficial to undergo preliminary procedures before dental implantation to promote optimal oral health. These treatments are designed to enhance the chances of successful implant placement, ultimately leading to a beautiful and healthy smile that can be enjoyed for years to come!
About the Practice
Lorenzana Periodontics, led by Dr. Eduardo R. Lorenzana, is a trusted dental practice in San Antonio. Their comprehensive services include dental implants and necessary pre-implant treatments to ensure that your mouth heals properly and your new teeth are strong and durable. Their skilled team is dedicated to helping you achieve a health, happy smile you'll adore. To make an appointment for an implant consultation or to learn more information, contact Lorenzana Periodontics at (210) 492-3519 or visit their website.