Periodontal Technology – San Antonio, TX
State-of-the-Art Care For Your Smile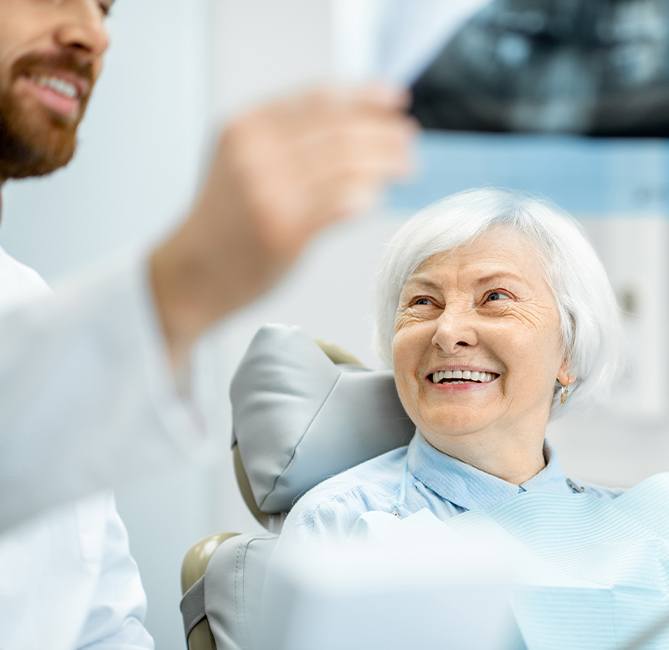 Because Dr. Lorenzana has been practicing for over 20 years, technology has changed quite a bit since he started! Fortunately, he works diligently to stay on the edge of progress and integrate the latest instruments and techniques into our practice so our patients can enjoy care that is continually faster, gentler, and more effective. Thanks to our state-of-the-art approach, you won't believe how easy taking care of your gums can be.
Digital X-Rays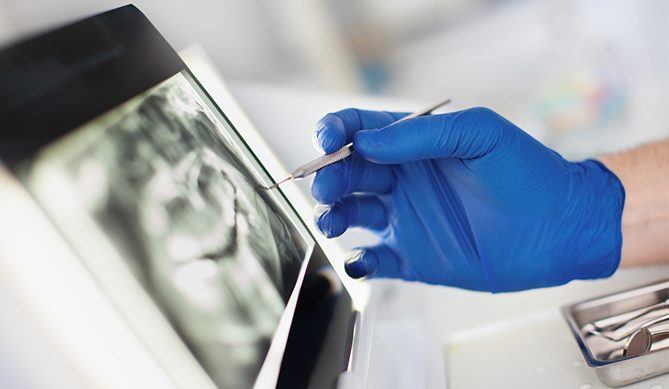 X-rays enable our team to see your teeth below the gum line where an infection might be hidden. Rather than using traditional film, our practice has long upgraded to fully digital X-rays. These are able to capture much sharper images and develop them in just seconds, allowing us to show you your own X-rays right in the treatment room. Even better, the process emits 90% less radiation than the old way, which is great news for our patients and our team!
CT/Cone Beam Scanner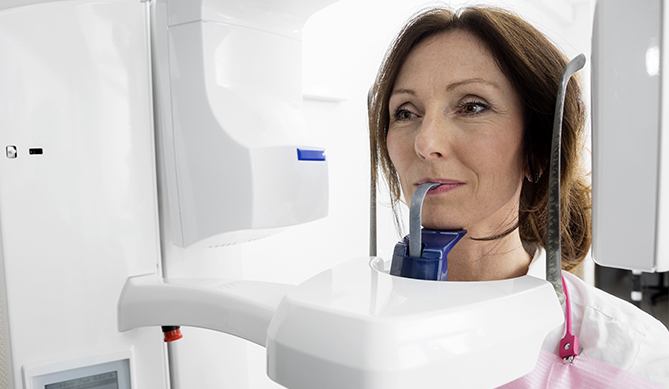 When planning a more complicated procedure (like dental implant placement), we like to have as much information as possible about a patient's dental anatomy, way more than what can be gained with a typical X-ray. With our CT/cone beam scanner, we're able to generate a highly-detailed 3D X-ray model of a patient's entire mouth and surrounding oral structures. Using this, Dr. Lorenzana can better personalize his approach for each patient to ensure their procedure is successful and is followed by an easy recovery.
Perioscope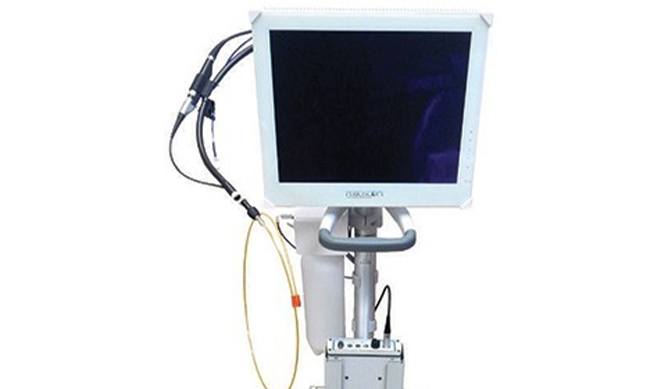 For advanced cases of gum disease, it's often necessary to perform surgery in order to clearly see (and eventually remove) the infection hidden beneath the gum line. We strive to use the least invasive methods possible here at Lorenzana Periodontics, which is why we've invested in the Perioscope. This enables us to see deep below the gums without surgery, and then we can perform scaling and root planing guided by the Perioscope as well, allowing a patient to get the care they need without having to deal with incisions, sutures, or recovery time.
Soft Tissue Periodontal Laser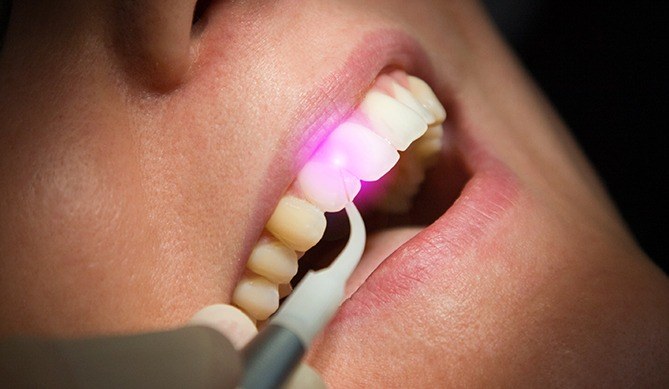 Many periodontal procedures can now be performed faster and easier thanks to a soft tissue laser. This instrument emits a highly concentrated beam of light that can be used to painlessly remove infected tissue without irritating the healthy gums surrounding it. It can also provide cosmetic gum lifts and gentle lip/tongue-tie treatment. With the laser, there is practically no bleeding or soreness afterward, and patients often don't even need local anesthetic to remain comfortable.