Perioscopy Assisted Scaling & Root Planing – San Antonio, TX
Healing Through a Better Vision...Without Surgery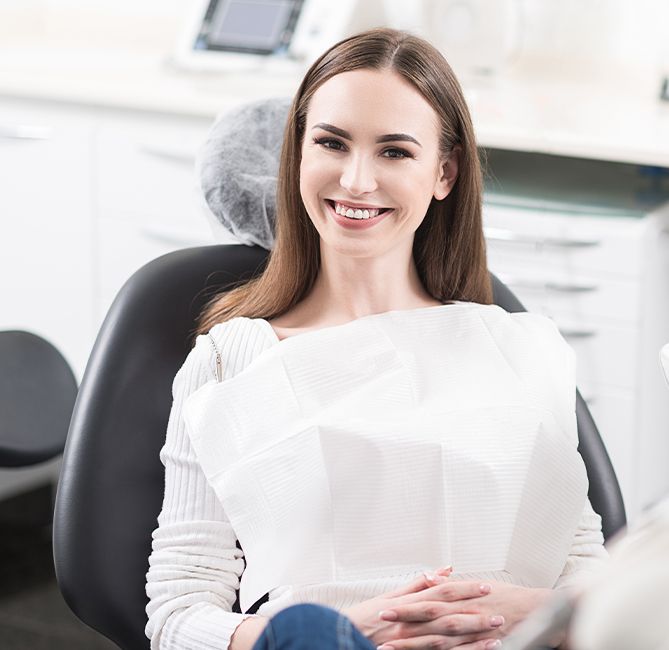 Traditionally, patients diagnosed with periodontitis (gum disease) are treated with non-surgical scaling and root planing, commonly referred to as "deep cleanings." If this treatment is not enough to control the disease, the next option most often recommended for people suffering from the advanced stages of gum disease was surgery. Surgery is often necessary to adequately visualize, clean, and sometimes rebuild an area affected by the effects of periodontitis. But what if we could visualize the affected areas to perhaps control the disease without surgery? That's exactly what's possible with perioscopy assisted scaling and root planing in San Antonio, TX.
Why Choose Lorenzana Periodontics

for Perioscopy Assisted Scaling & Root Planing?
Often Able to Help Patients Avoid Gum Surgery
Effective, Non-Invasive Care for Advanced Gum Disease
Periodontist with 20+ Years of Experience
What is Perioscopy?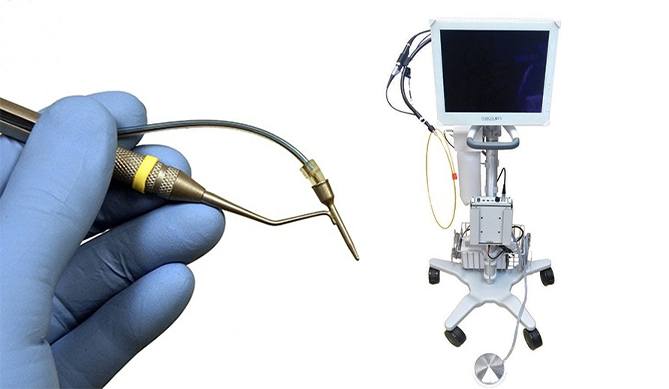 Today, that is possible with a new procedure offered exclusively in our practice called Perioscopy, perhaps better described as minimally-invasive endoscopic periodontal treatment. By utilizing miniaturized digital video technology, Dr. Lorenzana is able to diagnose and treat areas below the gumline, often without the discomfort and inconvenience of surgery.
For the first time, using the Perioscope, we can see magnified details of abnormal tooth anatomy and tartar deposits below the gum line. These can then be treated in real-time using the Perioscope to guide their removal in a minimally-invasive, non-surgical way.
Fewer than 100 practices around the world utilize this phenomenal technology, and it is only available in San Antonio in our practice.
Perioscopy Assisted Scaling and Root Planing FAQs
If you are suffering from gum disease, Dr. Lorenzana and our team are ready to welcome you as a new patient and get you on the road to recovery. Before you schedule your consultation with us, however, you may want to learn more about Perioscopy assisted scaling and root planing in San Antonio. That is why we have put together the following brief list of FAQs. If you do not see the information you were hoping for, please give us a call so we can personally answer your questions.
What Is Scaling? What Is Root Planing?
Scaling is the process of removing plaque and tartar from both above and below the gumline. Thanks to the Perioscope, we are able to do this as thoroughly as possible, even for patients who have deep gum pockets. The root planing part of the procedure involves smoothing out the roots of the teeth in order to make it more difficult for bacteria to cling to them.
Can Scaling and Root Planing Be Completed in a Single Appointment?
Scaling in San Antonio and root planing often takes place across two or three appointments, depending on a patient's unique circumstances. For example, if you have gum disease at multiple places throughout your mouth, it might best be addressed by treating all spots of infection on the left side of your mouth at one appointment. At the next appointment, we can treat the right side.
What Does the Procedure Feel Like?
In many cases, we use local anesthesia to ensure that our patients are comfortable while we work to help them fight gum disease. You may feel some pressure on your gums or teeth. Following the procedure, minimal bleeding and a temporary increase in tooth sensitivity are normal. Dr. Lorenzana or a member of our team will give you tips to make your post-procedure recovery as comfortable as possible.
Is Scaling and Root Planing a Permanent Solution for Gum Disease?
It is possible for gum disease to reoccur in patients who have complete a successful scaling and root planing procedure. However, you should be able to prevent that from happening if you stick to a thorough oral hygiene routine and attend regular periodontal checkups.
Does Insurance Cover Scaling and Root Planing?
Dental insurance plans vary greatly in the coverage they provide. However, they do usually apply to scaling and root planing. Many policies label gum disease treatment as a major service and therefore cover about half of its cost. Our team is pleased to accept payment from most PPO insurance plans, and we will do our best to help you maximize your benefits and minimize your out of pocket costs.
---