Implant Dentures – San Antonio, TX
Strong & Reliable Full-Arch Tooth Replacement
Millions of people are edentulous (missing all of their teeth). Many of those individuals choose to get traditional dentures. However, while traditional dentures certainly have their advantages, they are far from perfect. If you are looking for a stronger and more reliable form of full-arch tooth replacement, contact Lorenzana Periodontics to book a dental implant consultation. Implant dentures are often the best way to address extensive tooth loss.
What Are Implant Dentures?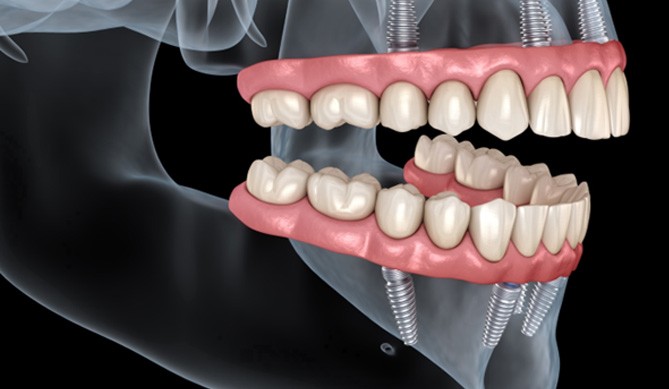 Dental implants are prosthetic tooth roots. They come in the form of small titanium cylinders, sometimes called posts, that get surgically inserted beneath the gumline. Once they bond with the surrounding tissue, they are able to provide an incredibly strong base of support for an implant denture.
There are a couple of different types of implant dentures. During your consultation, we will recommend the one that we believe is best for your unique circumstances.
Fixed/Permanent Implant Dentures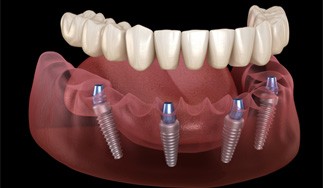 As their name implies, fixed implant dentures are permanently attached to the implants that support them. Sometimes referred to as hybrid prostheses, they can only be removed by a dental professional. Many patients greatly enjoy the convenience that comes with always having their teeth in their mouth.
Removable Implant Dentures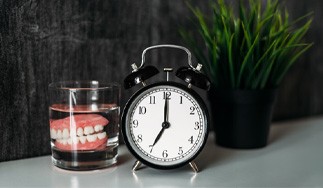 Removable implant dentures snap onto and off of small attachments on top of their dental implants. Their removability makes them easy to clean. Plus, they require fewer implant posts than fixed dentures, so they are often the best choice for people who have lost some bone density in their jawbone.
The Implant Denture Procedure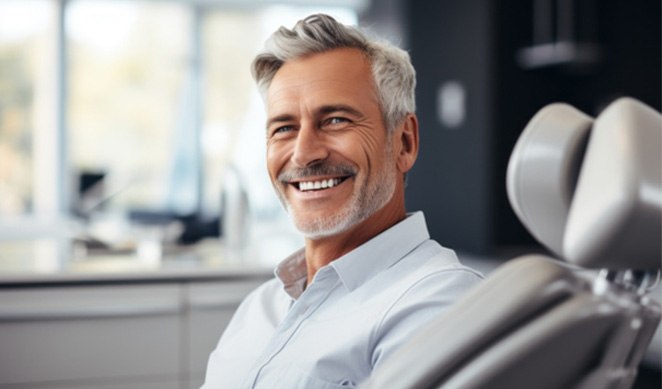 The implant denture procedure involves four main steps:
We will examine your mouth and determine if dental implants are a fit for you.
Implant surgery. After any necessary preliminary work, we will carefully insert your dental implants at precise, pre-planned positions.
Over a period of a few months, your dental implants will bond with the surrounding bone tissue. Thereafter, you might undergo a second surgery so we can place small attachments on your implants.
You will receive your beautiful new teeth!
Although the implant denture process may seem lengthy, the benefits it offers make it worthwhile in the eyes of most patients.
Am I a Candidate for Implant Dentures?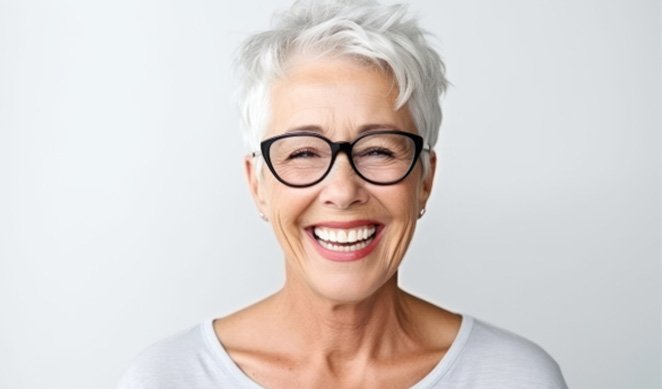 Generally speaking, candidates for implant dentures:
Are in fair overall health.
Are free of active gum disease and other oral health conditions that might interfere with the success of dental implants.
Have a jawbone that is strong enough and dense enough to support dental implants.
Are determined to stick to good habits that will support their implants' long-term success. For example, you should not smoke and should have an excellent oral hygiene routine.
Most patients do qualify for implant dentures, either right away or after some preparatory treatments.
Benefits of Combining Dentures & Dental Implants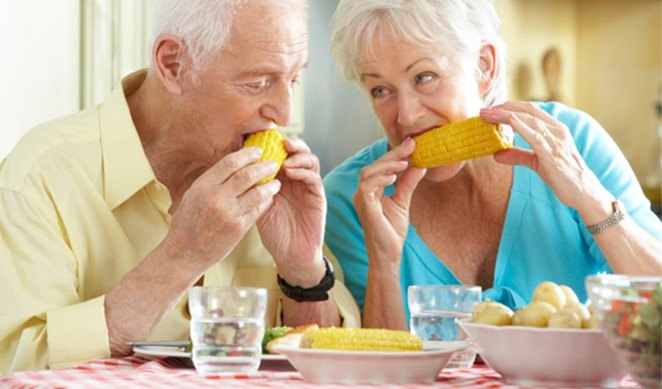 Some of the most remarkable benefits of implant dentures include:
Implants are strong enough to stand up to virtually any food. They will not become destabilized even if you eat tough and chewy items. Conventional dentures, on the other hand, require patients to make significant adjustments to their diet.
In many ways, caring for fixed implant dentures is just like caring for natural teeth.
Jawbone preservation. Dental implants prevent the deterioration of the jawbone that normally occurs after tooth loss.
With proper care, dental implants can last throughout a patient's lifetime.
The longevity, strength, and other benefits of implant dentures make them an excellent monetary value.