Periodontal Aesthetics – San Antonio, TX
Complete Confidence
with Every Smile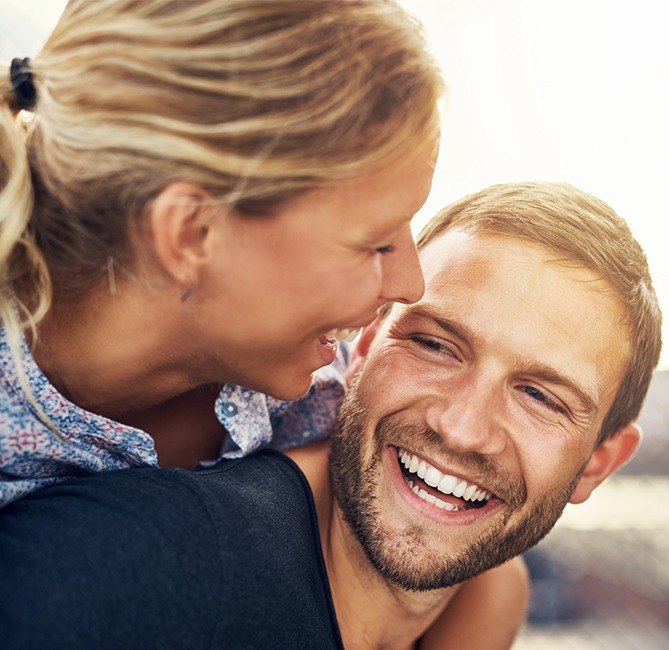 Your smile involves more than just your teeth! The perfect smile shows just the right proportion of teeth and gums, and without the proper balance, a patient can easily be less than satisfied with the appearance of their smile. Dr. Lorenzana can remove excess gum tissue that creates the appearance of a "gummy" smile, or use minimally invasive tissue grafting techniques to add gum tissue to cover exposed roots and even out the gum line. With the oral plastic surgery procedures at his disposal, Dr. Lorenzana can create the perfect frame so that your teeth really shine. To learn more about your options for periodontal aesthetics in San Antonio, TX, call Lorenzana Periodontics today.
Why Choose Lorenzana Periodontics
for Periodontic Aesthetics?
Board-Certified Periodontist with 20+ Years of Experience
Treatments That Are 100% Personalized for Each Patient
Comfortable Care, Gorgeous Results
Oral Plastic Surgery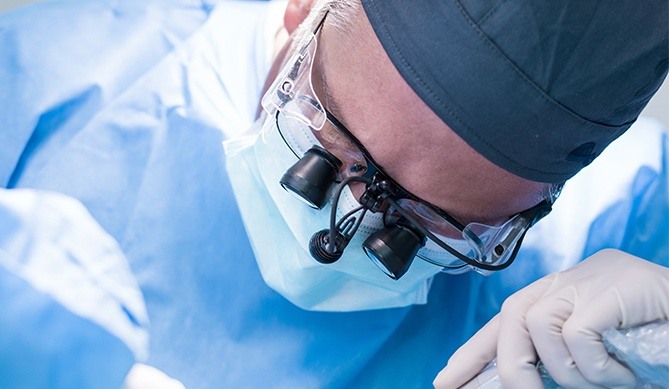 Often, the reason a smile might not look its best has nothing to do with the teeth, but rather the gums. Too much gum tissue can crowd the teeth and make them appear short, while too little can cause them to appear too long and out of proportion with the rest of the face. Whether the gingival imperfections are around teeth or implants, oral plastic surgery procedures allow Dr. Lorenzana to correct these kinds of problems and more so that the gums themselves look pink and healthy, helping a smile become brighter and more beautiful.
Gum Grafting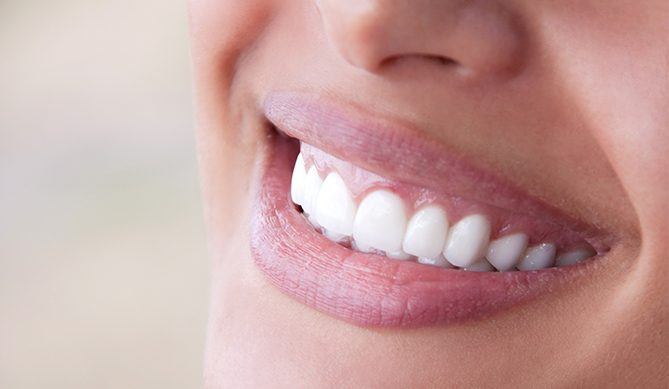 One of the most common symptoms of periodontal disease is gum recession, which can make the teeth appear unnaturally long while also exposing the sensitive enamel around the roots to bacteria, dramatically increasing the risk of tooth loss. With soft tissue (gum) grafting, Dr. Lorenzana can either use tissue from a patient's own mouth or one of several proven tissue substitutes to replace the gums where they have receded and restore the tissues' original appearance. This will not only help the smile aesthetically, but it also enables the gums to protect the teeth like they should.
Gummy Smile Correction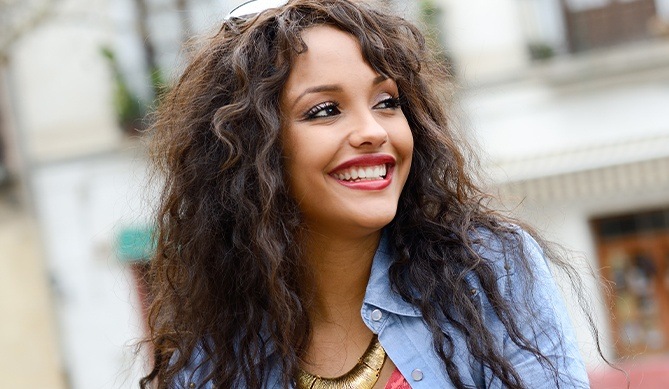 Whenever you smile, does your gum line show more prominently than your teeth? This is commonly called a "gummy smile," and it's an issue that bothers a lot of patients. Thankfully, Dr. Lorenzana can quickly and painlessly remove excess gum tissue to reveal previously hidden enamel, instantly making the teeth look longer and fuller. The procedure itself can usually be completed in a single appointment, and you'll be able to enjoy the results right away.
Learn About Gummy Smile Correction
Laser Frenectomy / Tongue Tie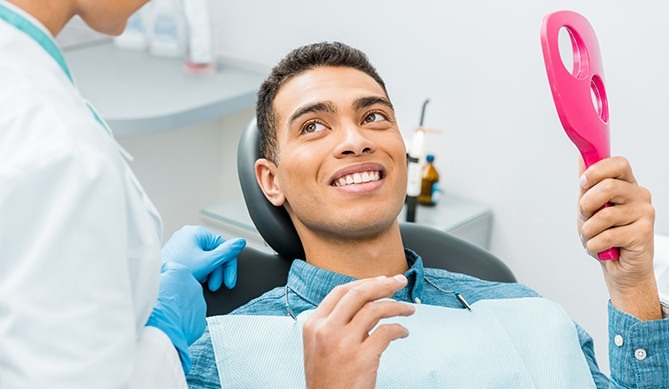 Attached to each lip and under your tongue, there is a thin band of tissue called a frenulum. For many people, a frenulum can be so short or tight that it restricts oral function, and this can be especially troublesome for babies, as it can inhibit normal feeding and lead to development problems for the teeth and jaws. Fortunately, all Dr. Lorenzana needs to correct these problems is a few minutes and a soft tissue laser. With it, he can painlessly remove or loosen a frenulum so a patient is able to instantly speak, eat, and breathe properly.