Lip and Tongue Tie – San Antonio, TX
Improving Oral Function Safely and Effectively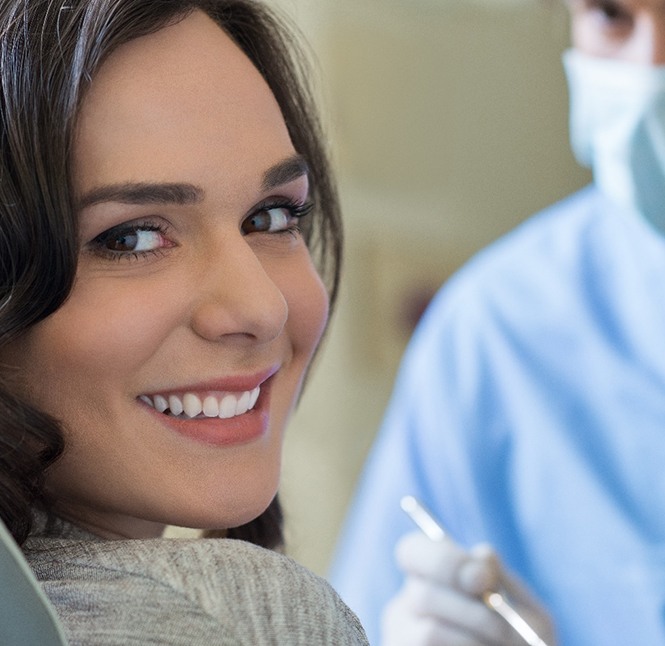 Do you or your child have trouble eating, breathing, or speaking? A lip or tongue tie in San Antonio could be the problem. Most commonly seen in babies, this birth defect can inhibit their ability to nurse or bottle-feed, resulting in poor weight gain, acid reflux, and even chronic fatigue for the mother due to interrupted sleep and prolonged feedings. Children, teens, and adults can also suffer from sleep apnea, speech impediments, low self-esteem, and digestive issues as a result of an untreated lip or tongue tie. Fortunately, Dr. Lorenzana can easily fix this problem using a soft tissue laser. In a matter of minutes, you or your child can experience improved oral function that allows for a better quality of life. Contact our office to schedule an appointment today.
Why Choose Lorenzana Periodontics and Dental Implants for Lip and Tongue Tie Treatment?
Lorenzana is board-certified with more than 20 years of experience
The soft tissue laser allows for a quick and easy procedure
Patients of all ages can be treated with a safe and effective frenectomy
What Is a Lip/Tongue Tie?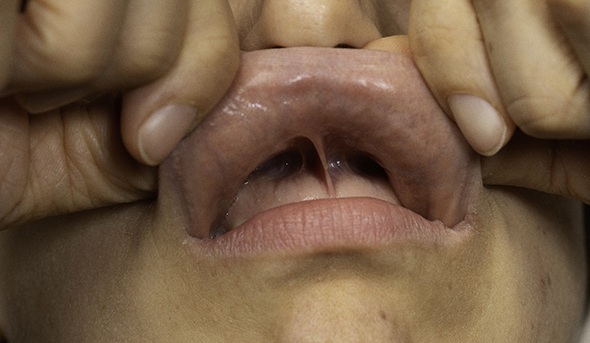 Underneath the tongue and behind the upper lip is a band of tissue referred to as a frenulum. During fetal development, a process known as apoptosis commonly occurs, allowing these tissues to separate and allow the tongue and lip free range of motion. However, if apoptosis does not occur, it can cause the tissues to become thick, short, and restricted, effectively hindering oral function, making it difficult to eat, speak, or breathe.
What Are Common Signs of a Lip or Tongue Tie?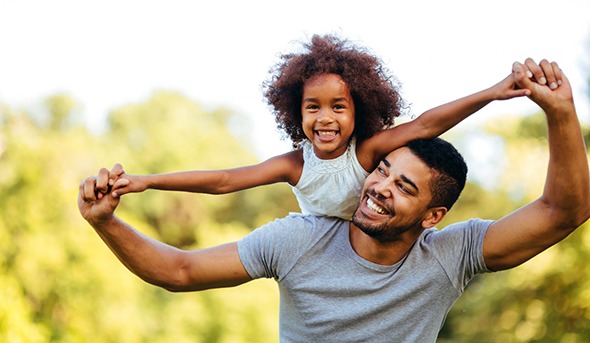 Depending on an individual's age, there are different signs that can develop as a result of a lip or tongue tie. For infants and nursing mothers, some of the most common include:
A poor latch
Acid reflux or colic symptoms
Poor weight gain
Inability to hold a pacifier or bottle feed
Falling asleep while attempting to latch
Swollen nipples
Mastitis or blocked ducts
Chronic fatigue due to interrupted sleep and prolonged feedings
For children and adults, signs of a lip or tongue tie may be:
Difficulty swallowing
Poor oral hygiene
A speech impediment
Low self-esteem
Increased risk for periodontal disease, tooth decay, or infection
Sleep apnea
What is the Procedure for a Lip or Tongue Tie?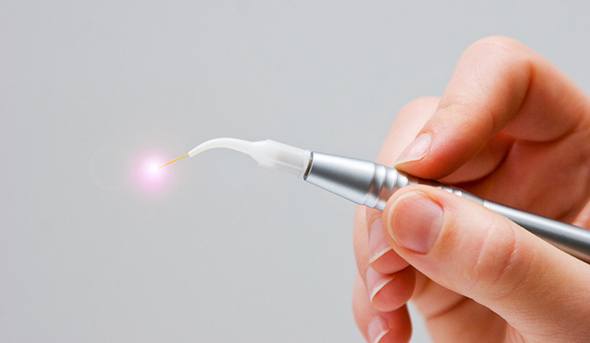 No matter if it is you or your child who needs treatment for a lip or tongue tie, Dr. Lorenzana can recommend a frenectomy in San Antonio. This popular procedure is known to be safe and effective at releasing or removing the frenulum, allowing for the tongue and lip to have a full range of motion.
Although the procedure is typically performed more often on infants, frenectomies can be recommended for individuals of all ages. Taking only minutes to complete, Dr. Lorenzana will apply a topical anesthetic to numb the area and ensure you or your child feel no pain throughout the procedure. Using a soft tissue laser, he will quickly release or remove the restricted tissue. By choosing to use this type of fast and effective dental technology, the laser not only minimizes bleeding and swelling, but it also reduces the probability of infection and ensures a calmer, more comfortable experience for you or your child. Also, the laser's exceptional precision allows for Dr. Lorenzana to focus solely on the frenulum without touching nearby, healthy tissue.