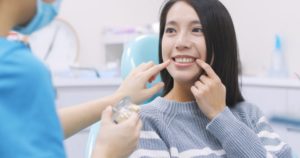 Did you know that almost half of all adults in America suffer from gum disease? Unfortunately, because early signs and symptoms often go undetected, many people don't realize they have it until it's too late. The good news is your dentist can easily spot it during biannual checkups and treat it before it worsens. With their help, you can keep from needing more complex and expensive treatments down the line. Read on as a dentist in San Antonio explains how using your dental insurance benefits can help you avoid gum disease and save you money.
What is Gum Disease?
Periodontal (gum) disease is a gum infection that damages soft tissue. If left untreated, it can eventually result in tooth and bone loss. The first stage of this disease is gingivitis, which is a chronic state of gum inflammation. Symptoms include swollen, irritated, bleeding, tender, and visibly red gums. Fortunately, gingivitis can easily be reversed with early treatment.
Without professional care, it can turn into periodontitis, the most severe form of gum disease. At this point, you'll require more complex procedures like periodontal surgery to treat it.
How Preventive Care Can Help You Avoid Gum Disease
Brushing your teeth twice a day and flossing daily are two excellent ways to keep your teeth and gums healthy. However, you must also visit your dentist regularly for checkups and cleanings to maintain good oral health. These biannual visits allow your dentist to examine your mouth and detect, treat, or prevent issues like gum disease that could become complications down the line.
Although you may feel tempted to skip these appointments to save money, it can actually cost you more in the long run. Since these preventive visits are often free or heavily discounted with most dental insurance plans, you don't have to worry about breaking the bank to keep your gums healthy!
Why You Should Schedule a Checkup Before the Year Ends
Preventive dentistry is crucial to avoid gum disease and maintain good overall health. With that said, most dental insurance plans cover preventive services entirely or at a low cost to you. These services typically include two teeth cleanings and oral examinations per year along with a limited number of routine X-rays.
By using your preventive dentistry coverage, you can keep your smile healthy and avoid needing more complex and costly treatments down the line. Plus, since most plans offer benefits that expire on December 31, it's a good idea to make the most out of your dental insurance before the year ends.
Has it been more than six months since your last checkup? Contact your dentist's office and make an appointment before the year ends. It can significantly benefit your oral health and wallet!
About the Author
Dr. Eduardo Lorenzana has been helping patients for more than 25 years. He earned his dental doctorate from Baylor College of Dentistry, remaining at the school to pursue his Certificate in Periodontics and master's in Oral Biology. Dr. Lorenzana has lectured nationally and internationally on dental implants, periodontal plastic surgery, periodontics, and esthetics. If you ever need help combating gum disease, he offers periodontal therapy. Schedule an appointment on his website or call (210) 492-3519.