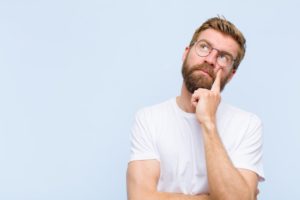 Are you thinking about undergoing gum recontouring in San Antonio? This aesthetic periodontal procedure can improve your smile's proportions and make you eligible for future cosmetic treatments. You might wonder, though, how reshaping your gums might impact your wallet. This blog post discusses some of the factors that can affect the cost of gum recontouring.
The Extent of the Procedure
Gummy smile correction in San Antonio is a versatile procedure. It can be used to modify the gumline near one tooth, a few teeth, or all of the teeth that are visible when you smile. Logically, the more extensive your treatment is, the more it will cost.
Also, keep in mind that in some cases, gum recontouring turns into crown lengthening. Crown lengthening is similar to gum recontouring, but it may include making slight alterations to the bone around your teeth. It stands to reason that altering the bone will increase costs.
Sedation
If you are particularly nervous about your treatment or have other indications that point to the need for sedation, it is important to keep in mind that sedation incurs a separate cost from the actual gum recontouring procedure. Additionally, different types of sedation come with different prices. When you schedule a consultation appointment with your periodontist, mention that you might be interested in sedation. Their team will be able to factor that into the overall cost estimate for your treatment.
Your Periodontist's Location
Dentists, including periodontists, tend to set fees that reflect the local cost of living. You can expect practices to charge prices that are reasonable for the majority of people who are living in a certain area.
Other Procedures
Often, gummy smile correction in San Antonio is just the first step on a patient's journey toward their ideal smile. Afterward, you may be eligible for treatments that were previously inaccessible for you. For example, you might choose to pursue veneers, dental bonding, or porcelain crowns. The price of such services can vary greatly depending on the number of teeth treated, the materials used, and other factors.
Your Insurance Coverage
Because gum recontouring is usually considered an elective, purely cosmetic procedure, dental insurance is highly unlikely to cover it. However, in some cases, gum recontouring is considered necessary for oral health. If that is the case for you, there is a chance that your insurance will pay for at least a portion of the cost of your treatment.
It's almost impossible to know how much gum recontouring will cost unless you attend a consultation with your periodontist in San Antonio. They will be happy to learn more about your goals, examine your mouth, and provide you with an estimate for your treatment.
Meet the Periodontist
Dr. Eduardo Lorenzana is a periodontist with decades of experience in the realm of dentistry. He is proud to offer a range of services, including aesthetic gum recontouring. If you would like to learn more about this procedure and its cost, Dr. Lorenzana and our team will be happy to speak with you. Contact our office at 210-492-3519.