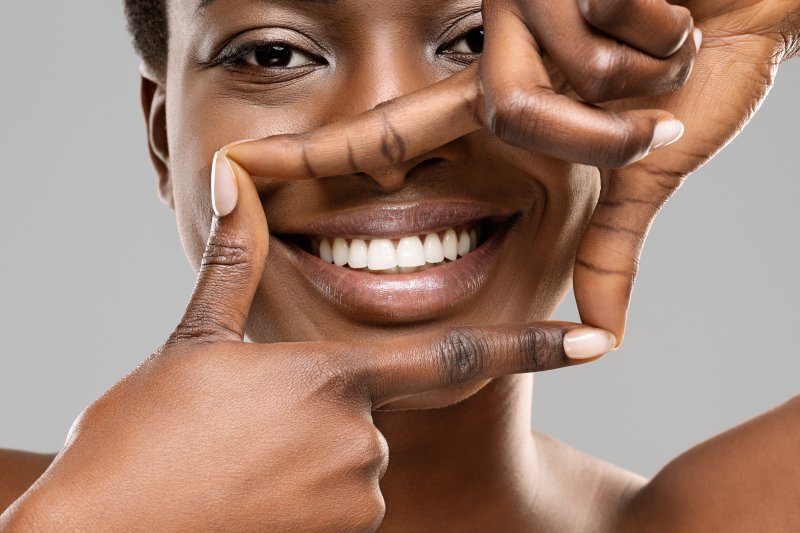 When teeth aren't quite as visible as they could be or the gum line simply looks uneven, it's usually because of excessive gum tissue. Many people will refer to this as a "gummy" smile, and periodontists are all too familiar with this common problem. The fact of the matter is gummy smiles can develop for all sorts of reasons, many of which have no effect on your long-term oral health. However, if you've always wish that your smile looked fuller and more balanced, keep reading to learn how gummy smile treatment in San Antonio can help you!
What Causes a Gummy Smile?
While the term "gummy smile" may sound subjective, there's actually a specific measurement periodontists rely on to determine when excessive gum tissue is present. For example, anywhere between 3 and 4 millimeters of exposed gum line is considered to be disproportionate to your teeth, making your smile appear gummy.
When it comes to the causes of a gummy smile, they can vary. At the end of the day, it's typically your genetics that has the largest impact on your gum tissue. Every person's adult teeth grow in a little bit differently. For example, if the gums covered more of a person's baby teeth before their permanent teeth erupted, it can lead to a gummy smile. When teeth overerupt, the gums can grow out too far as well. If the bones of the upper jaw grow longer than their typical length, a gummy smile can also appear.
Alternatively, upper lips that are shorter on average or hypermobile (meaning they move dramatically when you smile) can expose more of your gum line. In rarer cases, you may have a gummy smile due to certain medications you are taking, particularly ones that prevent seizures, suppress your immune system, or treat high blood pressure.
What is the Best Way to Address It?
Regardless of the cause of your gummy smile, a visit to a periodontist is one of the best ways to address it. Periodontists are dentists that specialize in the treatment of problems related to the gum tissue. They have completed additional years of dental education to call themselves periodontists and hold a certificate in the specialty. That means you can expect the best personalized care possible when it comes to your gummy smile treatment.
One common treatment periodontists will reach for is soft tissue laser therapy, a modern and advanced solution to excessive gum tissue. Rather than using metal dental instruments, periodontists use devices that focus concentrated light beams onto gum tissue, removing small portions of it gently and conservatively. This makes your smile fuller and reveals more of your teeth. Soft tissue laser therapy is a more comfortable treatment experience and takes less time on average to heal.
There's no need to settle for your gummy smile. Get in touch with a periodontist today to learn more about gummy smile treatment!
About the Author
Dr. Lorenzana has been serving the San Antonio community and beyond with exceptional periodontal services for nearly 25 years. Not only does he remain dedicated to continuing education within his field, but he utilizes soft tissue laser technology to provide patients the best dental experience possible. To see patients who have received treatment, click here, or to schedule an appointment, you can contact him through his website.