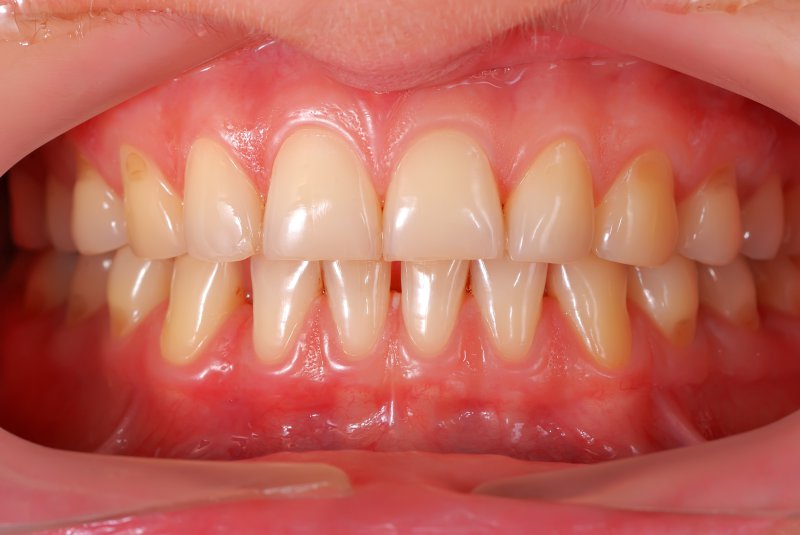 Gum tissue plays a significant role when it comes to long-term oral health. Not only does it keep teeth in place, but it protects the many vulnerable oral structures that sit underneath it. If you've noticed your gum tissue pulling away from your teeth or increased cases of tooth sensitivity, it's worth getting in touch with a periodontist to talk about gum grafting in San Antonio. That way, you can learn about the causes of recession and give your gum tissue the attention it needs!
What Causes Gum Recession?
The gums are meant to form a protective barrier between the teeth and the foods and beverages you consume daily. They are also meant to withstand the vigorous and consistent effects of eating, chewing, and biting. Over time, you may notice them beginning to pull away from teeth, making them look longer than usual.
There are many causes for gum recession, including the natural result of aging. However, recession can also be accelerated as a result of poor oral hygiene. Failing to remove enough plaque while brushing and flossing can irritate the gums, causing them to pull away from teeth. Additionally, rubbing foreign objects on the mouth, including a pair of dentures that no longer fits properly, can also cause gum recession.
How Does Gum Grafting Work?
While gum recession is not ideal, there are options available to treat and manage it. This process is known as gum grafting and it's routinely performed by periodontists (or dentists that specialize in the diagnosis and treatment of gum-related diseases).
While there are multiple types of gum grafts that can be performed, the general concept is the same. A small portion of healthy tissue (either from the patient's mouth or using tissue provided by a donor) is placed directly onto the gums (usually held in place with stitches), then given several months of time to heal. Not only does this work to prevent future gum recession, but it also helps to reduce symptoms related to dental sensitivity.
Important Steps to Keep Gums Healthy
It's very important to maintain a strict and consistent oral care routine to keep the gums healthy. With that said, you should always set aside time to rest and allow your mouth to heal before resuming regular brushing and flossing. Additionally, you will likely need to complete regular checkups with a dental professional more frequently (every three to four months) to ensure the gums are remaining healthy and your symptoms are not coming back.
Gum recession doesn't have to be a fact of life. There are options and dental specialists available to you to make your gums healthy once again. Contact a periodontist if you're noticing signs of receding gums or sensitivity today!
About the Author
Dr. Lorenzana's experience spans over 25 years to this day and he continues to expand his education to provide the best care possible for his patients. Since receiving his Certificate in Periodontics and Masters' in Oral Biology, he's performed countless treatments dedicated to treating the gums and other oral structures, including gum grafts. To schedule an appointment, you can contact him through his website.