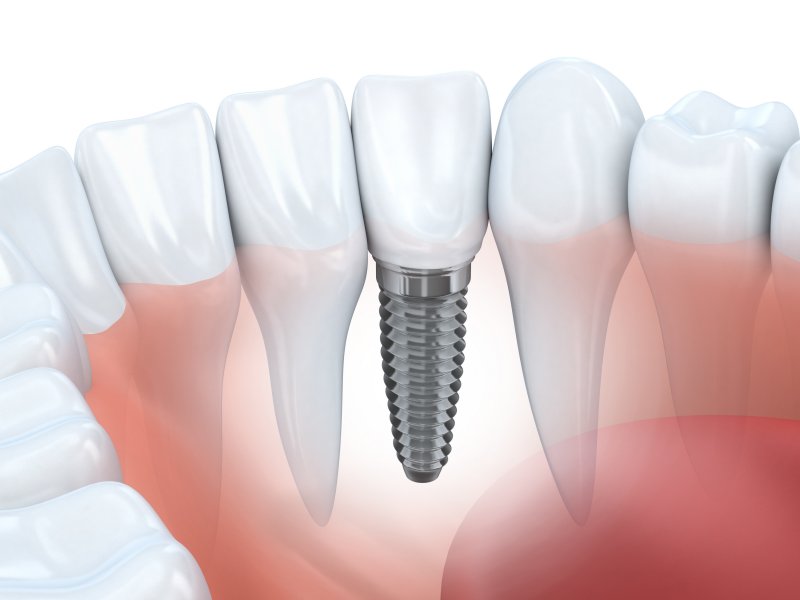 Tooth replacement through dental implants in San Antonio has only become more popular over the years. Not only are they longer-lasting and more reliable, but they mimic natural teeth closer than any other option out there. Of course, it's understandable if you're still hesitant about treatment if you believe the process will be painful. However, there's a lot of misinformation out there when it comes to dental implant treatment. Today, a periodontist can break down exactly what to expect and why there's nothing to worry about.
Local Anesthetic Removes Sensations During Treatment
On the day of dental implant surgery, dentists always administer a local anesthetic to the treatment site and the nearby tissue to ensure no feelings are experienced whatsoever during surgery. As a result, the process of removing teeth and placing an implant involves little to zero discomfort. Instead, patients experience slight pressure, which is a normal part of the process.
Since the anesthesia is quite powerful, its effects will likely last well beyond the completion of the surgery. This is why dentists ask patients to avoid eating any food until all numbness wears off. By waiting until the side effects fully subside, patients can avoid accidental biting or chewing of the lip or cheek.
Sedation Dentistry Can Be Offered for Added Relief
Many dentists recognize that oral surgery can be a daunting task for patients, which is why they offer varying strengths of sedation dentistry in their office. Not only can sedation ease nervousness or anxiety, but it also acts as an anesthetic on its own. This can provide further relief to those who may have a low tolerance for dental discomfort or need extra help staying relaxed during implant surgery.
Recovery is a Lot Easier Than You'd Think
On top of being surprised by the ease of the surgery itself, dental implant recovery is also less stressful or difficult than many patients expect. For example, most patients are able to go back to work the next day after dental implant treatment. Of course, this can vary depending on the complexity of the tooth replacement. Those with multiple teeth to replace may want to set aside a few days to relax and heal.
Dental Professionals Prescribe Pain Medications
More often than not, dentists are more than prepared to prescribe medications specifically designed to provide relief following oral surgery like dental implant placement. This may include prescriptions like ibuprofen 600, a common option that is stronger than over-the-counter versions that can also ease discomfort. Further, ibuprofen, even in higher doses, is considered to be non-habit forming.
Still not sure if dental implant surgery in San Antonio is the right call? Don't wait to get in touch with a dentist directly to learn more about the process and how they ensure your comfort every step of the way!
About the Author
Dr. Lorenzana has over 25 years of experience in the field of dentistry and is board-certified by the American Board of Periodontology. This makes him uniquely equipped to place and restore dental implants. On top of that, he's lectured nationally and internationally on dental implants and gathered countless distinctions and accolades for his work in the field. To schedule an appointment or learn more about dental implants, you can contact him through his website.