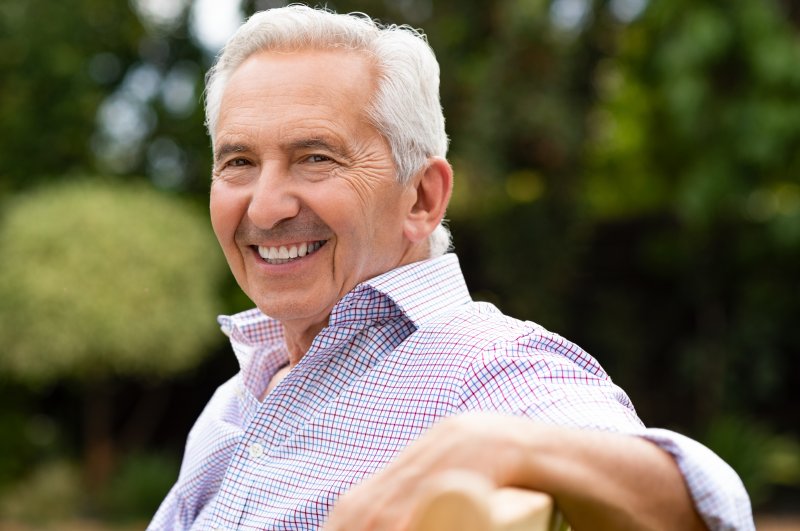 It's not uncommon for people to avoid visiting the dentist because they're worried about pain. Unfortunately, this could lead to them missing out on treatments that could significantly improve the quality of their lives. All-on-4 in particular is a procedure that can help people who have lost all of their teeth enjoy strong, stable, and complete smiles again. If you have been considering All-on-4 but have been reluctant to ask about the procedure due to pain concerns, read on to learn what you can really expect during the procedure.
What is All-on-4?
As you'd probably be able to guess, the All-on-4 procedure requires exactly four dental implant posts all placed in the upper or lower arch. These four posts serve as the "roots" for full dentures, preventing them from slipping at inopportune times and giving them the extra strength needed to bite and chew all kinds of foods. The All-on-4 procedure has several advantages compared to traditional implant surgery, such as:
A reduced cost due to the limited number of implants
Implants that can sometimes support new teeth in a single day (which is why the procedure is sometimes called Teeth in a Day)
Less of a need for bone grafting procedures
Will All-on-4 Hurt?
There is really no need to worry about discomfort during All-on-4. As with any form of dental surgery, a local anesthesia will be applied to the mouth in the area where the surgery is being performed. This is done to ensure that you won't feel pain during the actual treatment. If you're still nervous about discomfort, though, you can ask about an appropriate form of dental sedation that can help you stay calm and completely relaxed throughout your visit. The All-on-4 procedure itself is quite simple, especially in comparison to a traditional dental implant treatment.
What is Recovery Like?
It's not uncommon to experience minor pain for a few days after All-on-4. Normally, all you'll need is pain medication to stay comfortable. Store-bought medication will often be enough, though in some cases you may receive a prescription. You may need to rest for at least 72 hours after the surgery. It'll take a few months for your mouth to fully heal. Plan on eating soft foods such as applesauce and broiled fish during the first three months while the implants are still joining with the jawbone. It's important to maintain a strong oral hygiene routine while your mouth is recovering.
Everyone is different, so some people will need more time to recover than others. It largely depends on how quickly your body heals and how you generally handle discomfort. That said, there's no need to fear. You can trust your dentist to do everything in their power to make the All-on-4 procedure as painless as possible so that you can start looking forward to life with your new grin.
About the Author
Dr. Eduardo L. Lorenzana has nearly 25 years of experience in dentistry. Currently, he focuses on providing patients in San Antonio with high quality periodontal treatments and dental implant surgeries. He has lectured nationally on dental implants and is skilled in a variety of procedures, including All-on-4. To schedule an implant consultation at his practice, Lorenzana Periodontics, visit his website or call (210) 492-3519.