Bone Grafting – San Antonio, TX
Reversing Bone Loss Before Implants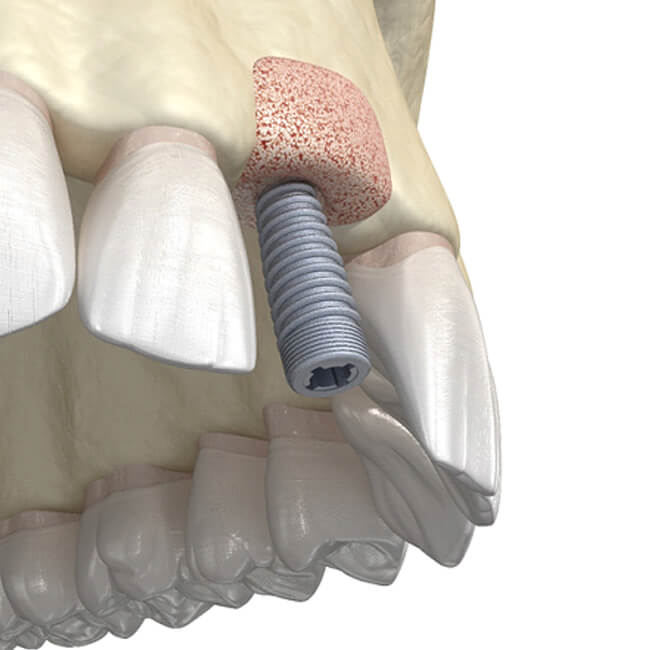 Having a strong, healthy jawbone is a necessity before implant placement as well as certain other procedures. However, if the jaw has broken down due to bone loss, then it will need to be restored before moving on with the main treatment. A periodontal specialist such as Dr. Lorenzana can expertly perform a bone graft in-house while helping you stay comfortable throughout the process. If bone loss is getting in the way of your new smile, call us today to learn more about how bone grafting can help.
Why Choose Lorenzana Periodontics for Bone Grafting?
Board-Certified Periodontist with 20+ Years of Experience
Bone Grafts and Implant Placement Under One Roof
Improved Comfort Thanks to State-of-the-Art Technology
What is Bone Grafting?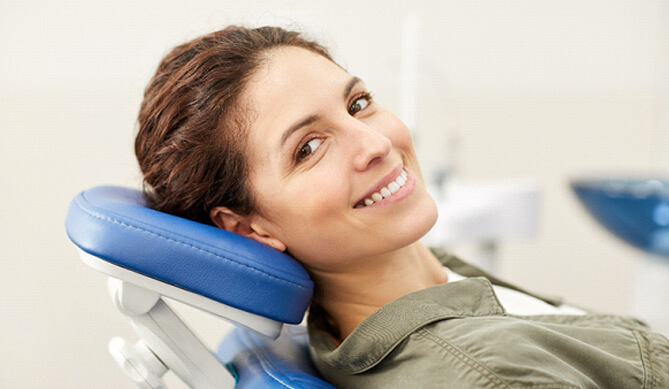 If the jawbone is weakened or damaged in any way, it can be repaired and strengthened by adding new material. Said material is usually taken from another part of your body, but it can also be provided by a donor. Artificial material is also sometimes used. Whatever the case, the goal of a bone graft is to have the jaw integrate the new material to make up for any tissue that has been lost. After the surgery, it takes the jaw a few months to heal; implant placement can be performed once the recovery is complete.
Different bone graft procedures might be performed depending on the extent of the damage. Particulate grafts are used for more minor cases; the material is applied to the jaw in a powdered form. For a more extensive treatment, block grafts – where an entire block of material is placed – are used instead.
Why Would a Bone Graft Be Recommended?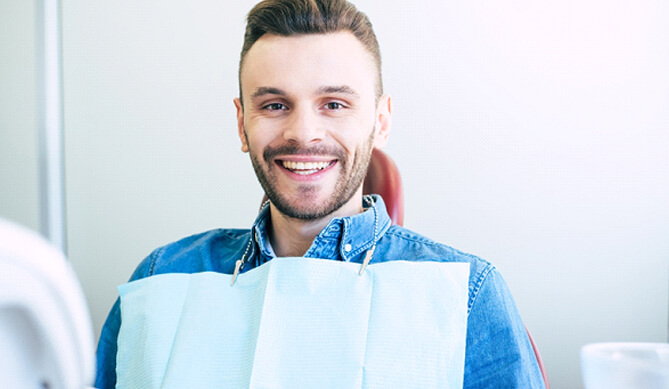 The reason bone grafting is usually performed before implant placement is that tooth loss can directly lead to jaw deterioration. Once the tooth is gone, the bone that supported is considered unnecessary, so it's resorbed by the body in order to use the materials elsewhere. As a result, the volume of the jawbone will dramatically decrease to the point where it might not be able to support or join with a dental implant post. Thus, we may have to perform a graft in order for implant placement to be viable at all.
Even if bone loss hasn't occurred yet, Dr. Lorenzana might still perform a bone graft in order to preserve the jaw so that it's ready for implants in the future. This is called socket preservation, and it's normally done immediately after tooth extraction.
Benefits of Bone Grafting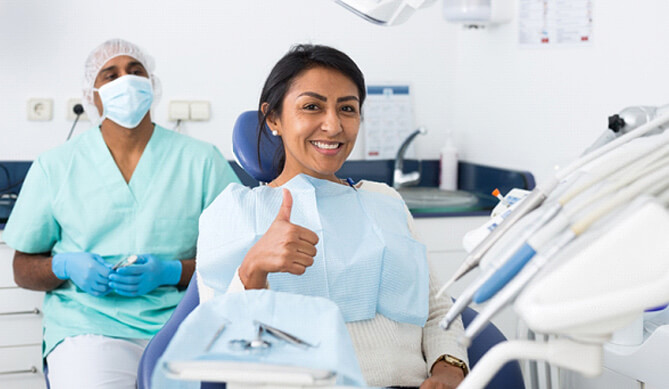 Patients who are currently ineligible for dental implants can become viable candidates.
The procedure can sometimes be performed on the same day as implant surgery.
The jaw will be stronger and healthier overall, and it will regain its natural functions.
When performed by a periodontal specialist, the procedure has a higher success rate and can be completed more efficiently with a minimal amount of discomfort.