Advanced Dental Implant Procedures – San Antonio, TX
Getting You Ready
For Your New Smile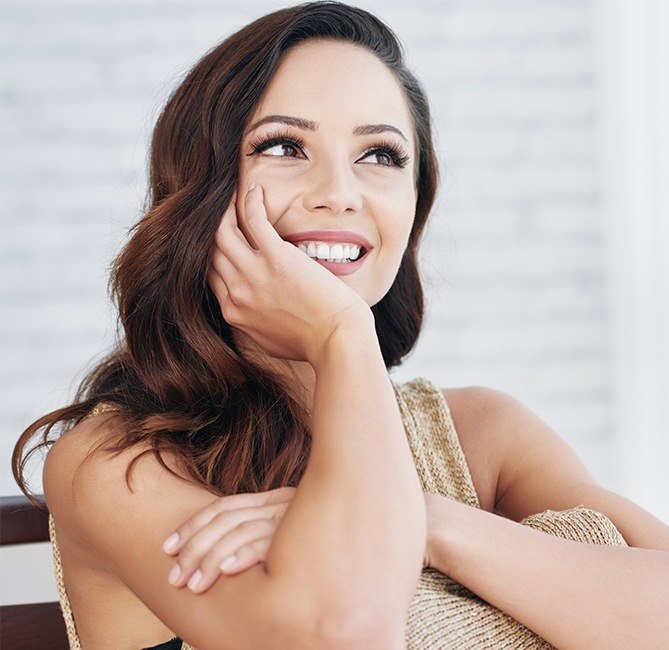 After a tooth goes missing, it's normal for the jawbone in the area to start to deteriorate, gradually shrinking and changing shape. Over time, this can make the bone extremely brittle and unable to support dental implants. In the past, a patient in this situation would simply have to get a removable prosthetic if they wanted to replace their teeth, but at Lorenzana Periodontics, we can actually help someone build up and strengthen their jawbone so they can get the most reliable tooth replacement available today. If you've been told that you're NOT a good candidate for dental implants in the past, we can change that, so give us a call today to learn more about advanced dental implant procedure in San Antonio, TX.
Why Choose Lorenzana Periodontics for Advanced Dental Implant Procedures?
20+ Years of Experience as a Board-Certified Periodontist & Implant Specialist
Advanced Technology For Fast, Effective, & Comfortable Treatment
All Implant Procedures Performed Under 1 Roof
3D Imaging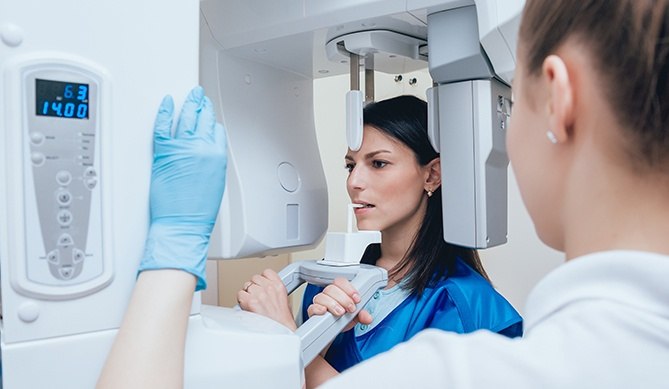 As you can imagine, placing dental implants is a very delicate and complicated procedure. So, to ensure absolutely NO guesswork is involved when treating a patient, we first like to take a 3D scan of their entire mouth. This type of image shows much, much more detail than your typical X-ray, and it enables Dr. Lorenzana to completely understand a patient's situation and plan every portion of their treatment based on their individual needs. This leads to better care, more success, and an easier recovery as well!
Bone Regeneration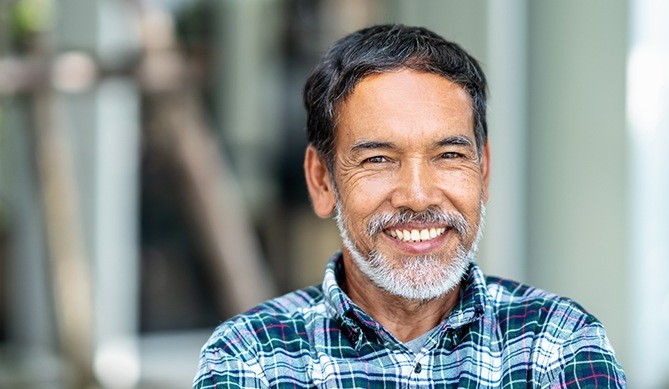 In addition to the gums, periodontal disease also breaks down the underlying jawbone that supports the teeth. This can lead to deformities developing in the bone that make it unable to hold a dental implant safely. Dr. Lorenzana can correct these kinds of problems using bone regeneration. After removing any weak or infected bone, he can place a grafting material in the area which will stimulate new tissue growth. After a few weeks, the bone will be like new, and a patient will be able to receive their new implant with confidence.
Ridge Preservation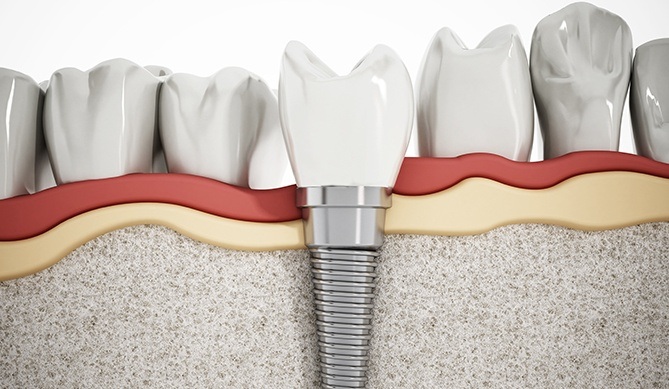 In many cases, a patient needs to have one or more failing teeth removed so they can be replaced with dental implants. To shorten the time needed between the extraction and implant placement, Dr. Lorenzana can perform ridge preservation right after a tooth is removed. This simply serves to strengthen and protect the bone that's located right around a tooth and helps hold it in place. By keeping this bone strong, it will not only enable a patient to get their implants relatively quickly, but the bone can also be relied upon to support the implant and new tooth for many years to come.
Bone Grafting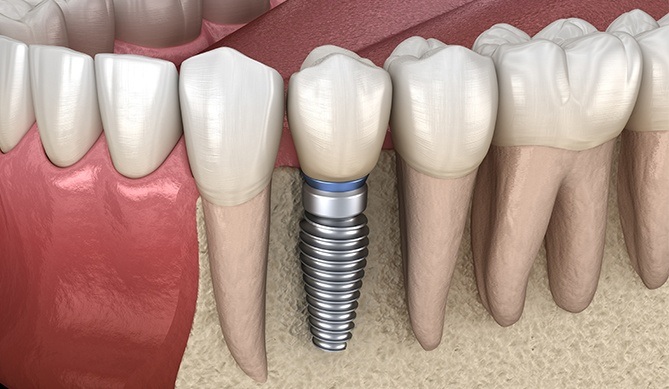 Like we touched on above, it's normal for the jawbone to shrink and weaken after the teeth go missing. Rather than just letting this process progress and prevent someone from getting implants, Dr. Lorenzana can use bone grafting to renew the bone and help a patient permanently replace their missing teeth. The procedure involves applying a small portion of a patient's own bone, donated bone, or a lab-made grafting material to the area of the jaw that will hold an implant. This will lead to new, healthy bone growing right where it's needed, increasing the height and thickness of the area so it can support a patient's implants.